Firelands Group, Helion, Ares Booth – Hobbytown USA Convention 2013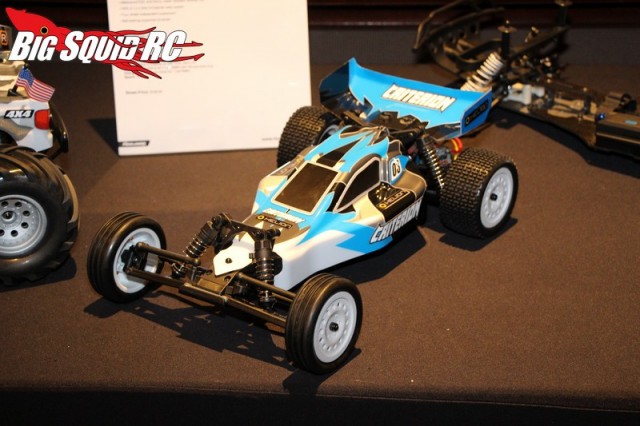 We have finally made it back home and can start posting everything we saw at the 2013 HobbyTown USA Convention in Lincoln Nebraska.
Firelands Group is sold exclusively at HobbyTown USA. Their Helion Invictus has been a big hit with bashers this summer, and the Helion product line just keeps getting bigger. Helion premiered their new Criterion 10th scale 2wd buggy at the HobbyTown show. It's 2wd and comes completely RTR with a 7 cell Ni-MH pack and brushed power system. The price point is $189.
On the air side of things, the biggest news was the Ares Ethos QX 130 quadcopter. This is a bigger brother to the Ares that won our quadcopter shootout and comes with advanced flight control, the ability to do 360 degree flips, and some really cool accessories like water blaster, rocket launcher, winch, and bubble machine.
Hit your local Hobbytown USA dealer to see Helion and Ares products in person, or hit THIS LINK to view all their products on-line.
Have you read our Quadcopter shootout? If not, you can view it HERE.