Flyzone Sensei RTF Review
The Flyzone Sensei RTF Review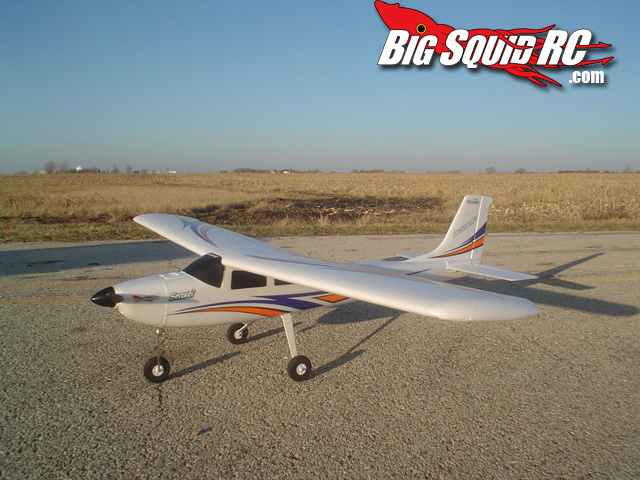 We don't do a lot of airplane reviews, but we do have 3DBill, our resident pilot. Brian and Wrench like to dabble with flying now and then, and by flying I mean 'Falling with Style'. So we know there is a little crossover with bashers and the flying scene, so why not review a couple of planes now and then. The Flyzone Sensei is a new trainer, so it seems like a good place to start. We will keep it short so we don't bore the car guys. How's the Sensei do? Keep reading to find out…
From: Flyzone
Direct Link: Flyzone Sensei RTF
Review By: 3DBill
Pictures: 3DBill
Specs- –
Specs:
Wingspan: 58 in (1475 mm)
Wing Area: 566 in² (36.5 dm²)
Weight: 3.25 lb (1470 g)
Wing Loading: 13 oz/ft² (40 g/dm²)
Length: 48 in (1220 mm)
Street Price- $279
Primary Competition– Way too many to list. Go to TowerHobbies and search for Trainer.
What's In The Box– This plane comes with everything you'll need to get airborne even the AA batteries for the transmitter. Its packed fairly well but inspect the plane prior to assembly for any shipping damage etc. An experienced rc pilot builder can have it put together in well under 30 minutes,the lipo takes longer to charge with the included charger than the plane does to assemble but most car guys should be able to read the manual and have the plane assembled in under an hour.
Assembly Tips: The Sensei uses a collet style prop mount and attaches the prop to the outrunner motor shaft. Get some rubbing alcohol and some sand paper. Gently scuff the motor shaft to give the collet mount more bite when its tightened down. After scuffing the motor shaft wipe it down to remove any machining oil residue from the factory and use a q-tip etc to clean the inside of the prop hub.
Misc Thoughts:
Looking the plane over it has some good styling for a trainer plane and nice looks. What really stood out for me were a couple things.
Easy battery access,thick solid nose gear and durable metal main gear. Its nice having a easy access hatch that the lipo can be installed in and taken out of without fiddling around and there is not much adjustment.. just plop it in and go. The main gear can be bent back easily if your landings are really bad and a feature on this trainer is nylon screws to attach the main landing gear.. in the event you really land hard the gear can break off with out damaging the rest of the plane.
The Sensei also has a cool drop box that is activated by a toggle switch on the upper left side of the controller. For the flight test i just threw 4 or 5 small fingerling potatoes in there and bombs away they went. You can put little parachute dudes in there or ping pong balls and have fun trying to hit your targets.
So How Easy Is It To Fly?
If you can can fly 4 channel park flyer type planes you should be able to fly it. If you have never flown a rc plane its not as easy as it looks, I'd highly suggest buying a decent flight simulator like Real Flight and practicing quite a bit until you can fly and land a trainer plane on the simulator confidently and with full control before attempting to fly this one. Most all good hobby shops have a simulator on display and you can see how easy it is Maverick. Ok off the record I know many people buy rc planes and just try to fly and crash, repair and try again and so on and so on until they learn to fly or buy a few planes trying.. thats how i did it but save yourself some time and money and get a simulator.. they are money well spent and a very helpful in learning orientation and control and will come in handy later when you want to move on to more advanced flying without destroying planes learning.
Flight Performance:
I usually fly 3D style planes but trainers are cool to. The Sensei fly's well because it's a trainer it is set up to fly very gentle but can do some mild tricks once your comfortable flying it and know its capabilities. It has enough power to cope with some pretty good wind but power is modest and just enough for a trainer without being overkill. It's not super responsive and sensitive and that's a good thing and will make it easier to fly for those less experienced. It was very relaxing to fly for me but carries enough speed to have some fun with and keep you on your toes if you fly it at full throttle and zip around a little lower. 'Bigger fly's better' and the Sensei is a pretty good size and has some weight to it, this helps with dealing with wind and how the plane glides off power and makes it easier to fly when smaller planes would be grounded do to windy conditions. It will keep going on a nice glide slope and on less windy days so you can sail it right to the runway to. You can do loops and rolls and some basic aerobatics with it when your ready. Because it flys well and is stable and very manageable in the air, it would make a good camera plane to shoot video with from the air or set up for fpv flying.. HINT HINT. Unfortunately I didn't get to test its durability much but im sure when the rest of the bashers here take to the air with it we should have further testing on that! It did survive a couple of hard landings due to some windy conditions. It's made of foam so repairs should be pretty easy and you wont have a pile of tooth pics to put back together after a crash like with balsa planes.
---
As with all of our stuff, if you see us at a bash, stop by and check out the vehicles we have with us. We may let you take a test drive, and at the very least get you some stickers!
SUMMARY
Time To Bash – 9.0/10 -assembly,The included charger is basic but gets the job done.
Workability – 7.0/10 – Though it didn't require repairs if you need to access the motor or esc it will take some work and time.
Car Show Rating – 8.5/10 – Looks are good for a foam plane.. in the air it looks cool, it doesn't need a little pilot and fancy scale details.
Bash-A-Bility – NA/10 – We haven't crashed hard yet, but we'll find out sooner or later but foam planes are easier to repair and spare parts are also available for the Sensei already.
Fun Factor – 8.5/10 – You won't be doing any insane 3D, but loops and rolls are more than enough for a trainer.
Power- 9.0/10 – There is plenty of power for a trainer. You can get moving along pretty good. And there is enough power to handle some light wind.
Value- 8.0/10 – For the price, it's not too bad for a RTF. There are cheaper versions of the Sensei if you have radio equipment already.
Big Squid Rating – 8.2/10 – Tentacles.. It's a good package out of the box,the affordability for the package is saved with an inexpensive power system but it powered the plane fine.
Don't forget to check out the Flyzone Sensei Unboxing photos if you need some more images.