Folkman Short Couse Kart at Traxxas TORC Series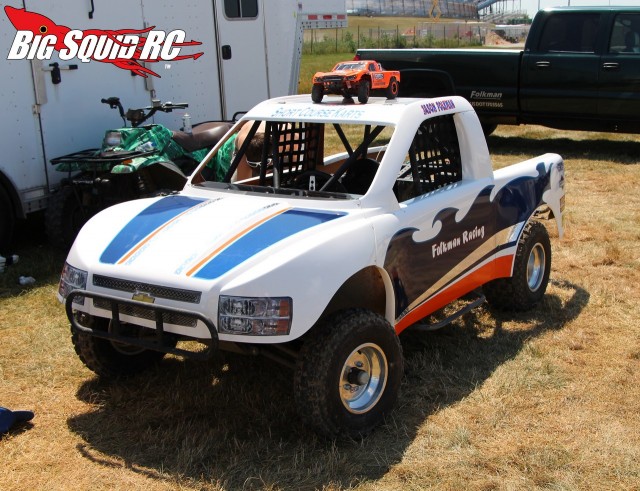 While we were hanging out at the Traxxas TORC Series over the weekend, we ran into Justin Folkman and his son Jason. They were working on their Short Course Kart, and it caught our attention.
I'm not sure what scale you would call it, but it's almost 1/2 scale. What really surprised us is that Jason is the driver, and he's about seven or eight years old! For those looking to get a early start into the racing scene, this seems like a great place to start! They are built tough, just like the full scale ones, but much cheaper and with less power to keep them safer.
There were two trucks at the event doing a demo racing around, and they mentioned that they are looking to do their own series starting next year! If you or your kids are looking to get into the off-road race scene, these things were cool. They cost around $8,300 (A LOT less than a regular truck), and are built out of Green Bay, WI. You can get all the information over at the Folkman Inc. Website. So check them out.
Note the Big Squid RC sticker near the door! Looks like we are starting to sponsor the big boys just like Traxxas! Hey you need to start somewhere right? 🙂