FPS Russia Quadcopter and Machine Gun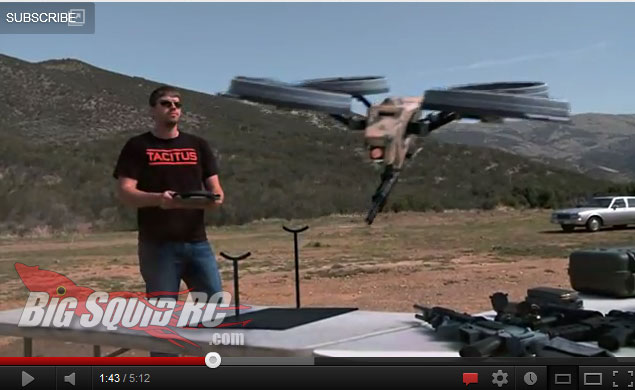 OK.. this is pretty crazy. For the record, we don't condone, recommend or suggest anyone do this EVER! Not even this guy! But.. since it's been done, the FPS Russia guy never fails to surprise with the insane creations they come up with. The fact that he's got a quadcopter that can even lift a machine gun! I'm guessing he is NOT the guy flying. Flying a loaded machine gun around, aiming it at yourself and others, all under remote control that as well all know isn't perfect or flawless. Watching it closely… it all looks pretty fake.. he's looking away, and it's flying around on it's own. Either way.. it's interesting to watch..
Click through the break to see the embedded video.
Lets hear from our quad guys.. fake or what? Comments are on.