Futaba 4PKS Shipping Soon!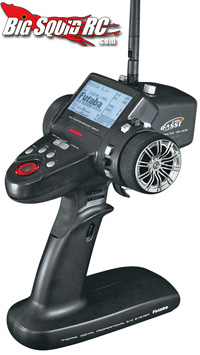 Word from Futaba is that the Futaba 4PKS will be shipping soon! We have a few of the older 4PK radios around the office, and I'm a big fan. The new 4PKS looks like it has a few ergonomic changes, plus some internal programming enhancements. It's up to twice as fast as the 4PK! Has tons of new functions including some RC Rock Crawling features, extra protection for high and low voltages with shut down features and works with the 2.4GHz FASST technology.
Check back soon as we will be doing our best our hands on one, and let you know what we thing!
Check out the the www.2.4gigahertz.com site for more info!