Futaba High Voltage Servos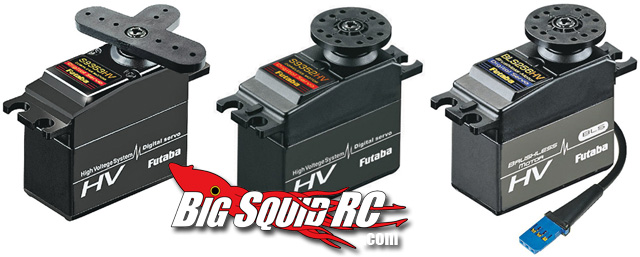 I was recently visiting with the Futaba folks last week and had a chance to hold all of these in my hands and check them out. The S9353HV (FUTM0621) seemed like a bashers dream with the ALL metal case. So no more breaking off the screw tabs on a hard landing.. this case can survive anything! They all had metal or titanium gears and were also water protected. (read resistant) The S9252HV is identical but without the full metal case, and a little lighter. The BLS256HV is built for serious performance as a heli rudder servo, also with metal gears. If you are due for a new servo, these should be available now.
Hit up the Futaba website for more info.