Futaba S3306MG 1/5 Scale Servo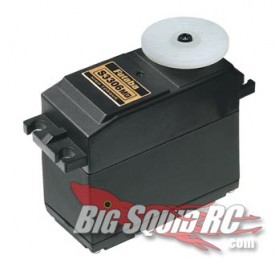 For all those GO BIG or GO HOME large scale people, Futaba has announced the S3306MG. It's a 1/5th scale metal gear servo. At 6v is has 333oz of torque and a speed of .16 sec/60. So it sounds like it can pack a punch and be quick about it!
Expect the price to be about $50-$60.
Hit up the Futaba website for more info.