Gear Head RC – Trail Racks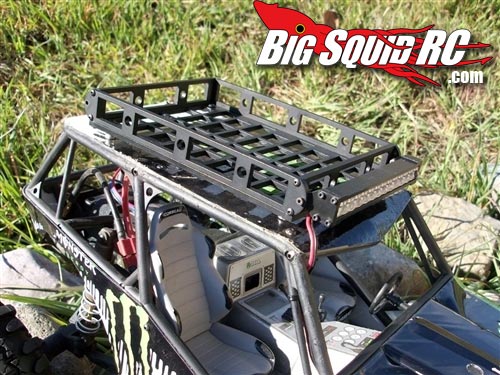 The folks from Gear Head RC sent some info and a few pictures of their new Trail Racks, which are roof racks for all you scale nuts out there. They have a long and short version for full roofs and pickup style roofs. They are laser cut, and made from black Delrin for durability. It does not come with the light bar that is seen in a few of the pictures, that's a extra option.
If your a scale guy looking for more options, why not check out the Gear Head RC site for more details.