Gens Ace Power Bank 3.7v 10400mAh USB Portable Battery Charger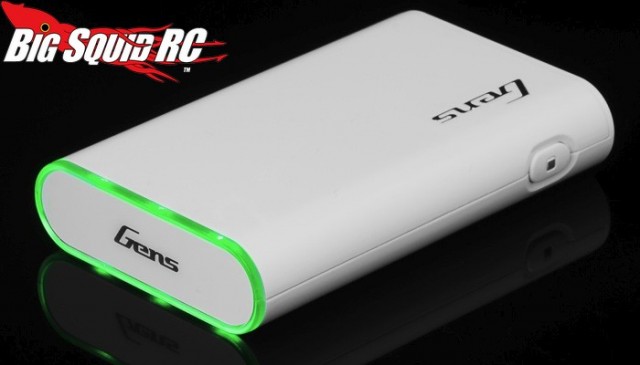 How many times have you been out in the boonies bashing or on a trail drive far from any source of AC or DC power and your cell phone needed to be charged? It happens to us all the time. Gens Ace has a new Power Bank USB Portable Charger to keep your cell phone or tablet going on those long days away from civilization. Measuring in at 120 x 75 x 24 mm and packing over 10,000 mah of Gens Ace Lipo power, the Power Bank is easy to pack around and has plenty of juice to keep all your devices fully charged. It has two USB outputs, both are 5 volts DC but one is good for 1 amp while the other can do 2 amps.
Street price for the Gens Ace Power Bank is $59 and they are available right now. Hit up THIS LINK for more information over on the Gens Ace website.
Interested in reading more Gens Ace news? Check out THIS LINK right here on BigSquidRC.