GForce Motor Analyzer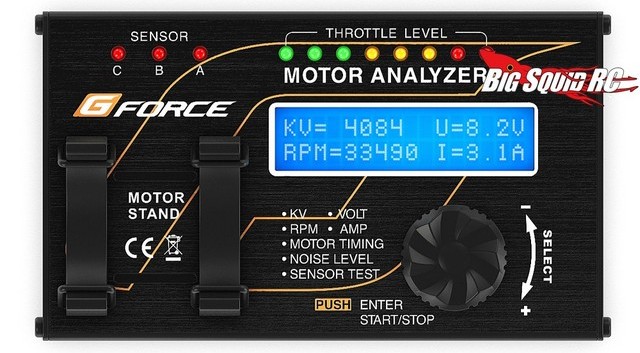 Ever want to check a brushless motor to see if it was any good? The folks over at GForce have a new brushless motor analyzer that does just that. With the GForce you can check a motor's sensor, its kV, and its amp draw. It also has a built in timing test so you can accurately set your motor's timing. The motor tester operates off 7.4-8.4 volts DC and works on both sensored and non-sensored brushless motors (2 to 36 poles).
The part number is #G0107, it is expected to start shipping later this month, and you can hit up This Link for more details.
Read up on Brushless Motor News on BigSquidRC.