GH Racing Aluminum Front Body Mount for Baja 5T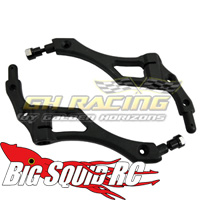 New from GH Racing are these Aluminum front body mounts for your HPI Baja 5T! These are replacement parts for the stock HPI85417 part. If you have been busting your stock ones, I'm guessing these will help!
Head over to the official GH Racing site for details.