GH Racing Black Friday Ad!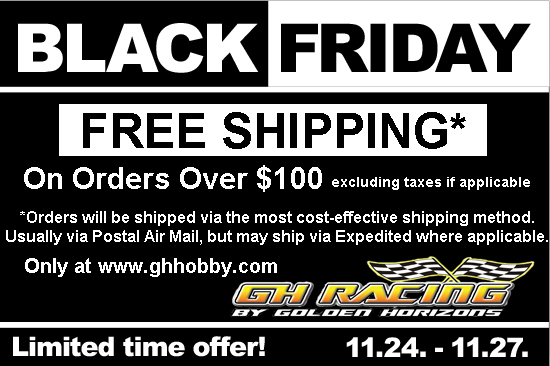 The Black Friday ads are going to start rolling in, and we will post them as we receive them.
This one is from GH Racing. If you have been waiting to order some hop-ups from them, now may be the time! They are offering FREE SHIPPING on orders over $100!
Head over to the GH Racing website and check it out.