GH Racing Black Friday Sale!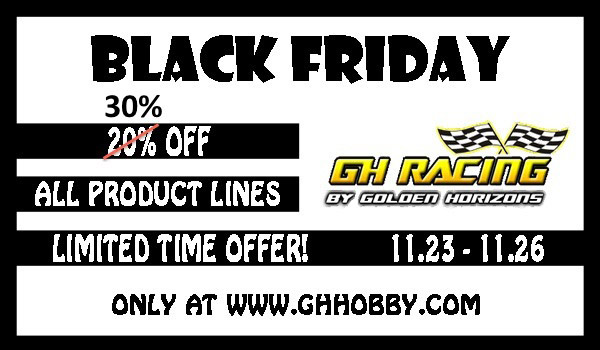 UPDATE: GH Racing had just upped it to 30% off! Need some hop-ups? Now's the time!
Looking to save some cash on RC stuff? GH Racing has just sent word about their Black Friday Sale! From 11/23/2012 to 11/26/2012 save 20% 30% off everything! Head over to the GH Racing website and start saving!
Want to see what other GH Racing news? Click HERE to check it out.
You can also click here for all Black Friday 2012 Sales we have posted.