GH Racing Labor Day Sale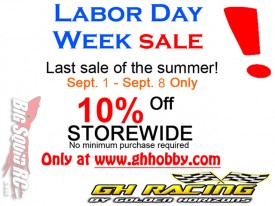 GH Racing has announced a Labor Day Sale! Get 10% off anything with no minimum order. So if you have been waiting on some hop-up parts, now might be the time to make the purchase. The sale is good till September 8th.
Want to see what other GH Racing products we have mentioned recently? Click HERE to check them out.