GMADE 1/10 GS02F BUFFALO PICKUP TS CRAWLER KIT
Our Gmade Buffalo pickup is complete and has been rocking out on the trails all week. The Gmade Buffalo kits are in my top 5 of favorite kits to build, instructions are clear and well laid out and the quality of parts is top notch. The scale driveline of the motor and transmission leave you with room to add a full depth interior down the road. The Gmade Buffalo is one of a few kits that you can get both scale and performance out of. The kit is packed with accessories to customize the build to your liking. Once its on the trials the Buffalo can get down with the best of them. Rocking a two-speed transmission and overdrive gears, you won't find yourself in between a rock and a hard place very much.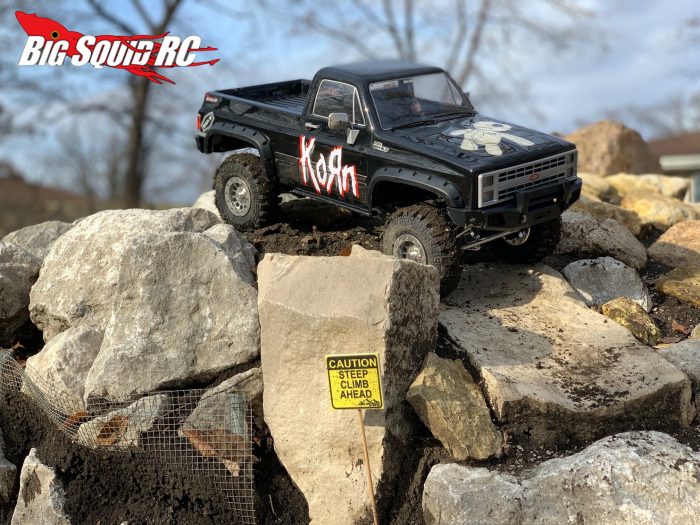 SPECS:
Width : 237mm
Height : 249mm
Height(without roof rack) : 242mm
Length : 542mm
Wheel base : 313mm
Ground clearance : 73mm
Weight (no electronics) : 2.16kg
Street Price: 369.99
Since this is a kit and you will need to source your own electronics, I would recommend doing some investigating. Getting the right electronics for any build can make the performance that much better or worse. Now I'm not saying go out and blow 900 bucks on electronics. If you plan on using the rig for light trailing, then don't go and spend 200 bucks on a servo and another 300 on a motor and ESC.  But if you are going to be using the rig for rougher terrain than yeah, a Hitec DB777WP or a REEFS RC Raw 500 would be perfect choices in my opinion. Since I have been building more Doll House style rigs lately, I wanted to make our Buffalo a rig that will hit the rocks and mud more then the scale trails. So, we used a Reefs RC Raw 500 and a Holmes Hobbies TrailMaster sport along with a Hobbywing ESC.
I will admit if I haven't already, I'm a sucker for themed builds. The Freak as I have been calling it is a KORN inspired build.  KORN is my Favorite band and has been my outlet since I was a kid.  their music not only made me feel better when I was down but made me realize I'm not alone. When I sat down with my buddy Joe to discuss the paint job, I knew it was in good hands. I'm not a bad painter but I'm not the best either. The rag doll on the hood from the ISSIUES album came out perfect and having "Follow the leader" on the tailgate works on so many levels in the scale crawling world. There was a little problem with the logos on the doors from a bad batch of paint. When doing build some things don't always go the way you plan, and you must adapt. Luckily, I think the little hiccup worked out for the better in the end. Big thanks to Joe for the paint job, it looks amazing!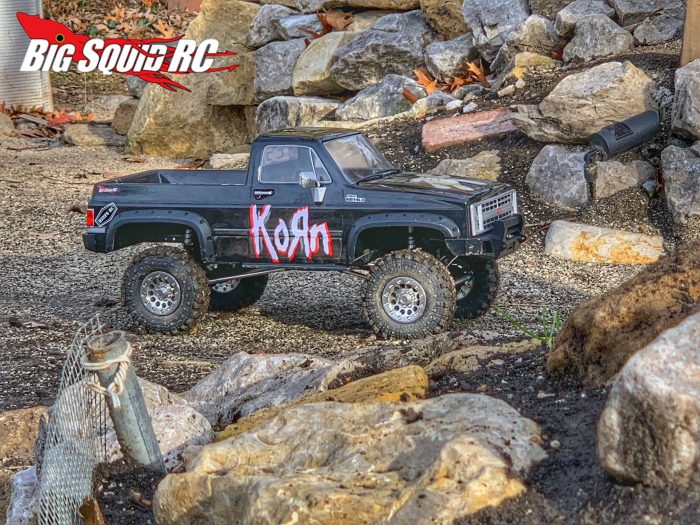 The Buffalo Pick up is also the first rig I have ever tried performance tire foams. Crazy Crawler  send us a bunch of their foams to try, I started out with the FT PROs 1.9s tunable foams, basically you can mix and match to have say, firm foams on the outs and soft in the middle. Actually, dialing in and maximizing the tires performance. Or you can make it how ever you like it; I prefer a soft tire that will form over obstacles. I will do another post about them when I switch up the Crazy Crawler Foams.
Stay tuned for some video's coming out on our Gmade Buffalo Pick and a few other tricks we have up our sleeves for the FREAK. Big thanks to Gmade for giving us the opportunity to do this build. Is worth checking out if you are looking for a good kit to build!
Till next time, Keep Scalin'.