Government regulations – coming soon to a hobby near you…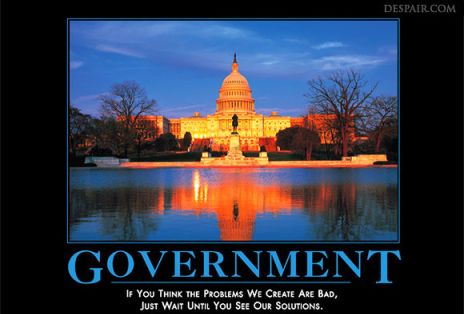 🙁 Despair, Inc.
While the following news is more pertinent to flyboys rather than us drivers, it's important to pay attention to government regulations being imposed on any part of the hobby.  The FAA, over the past few years, has been coming up with rules and regulations related to small Unmanned Aircraft Systems (abbreviated sUAS).  Those sUAS' also happen to include the r/c model aircraft being flown by thousands upon thousands of r/c enthusiasts all over the United States.  Some of the regulations that have been proposed over the last couple years include a FAA mandated safety program which appears to suggest things such as checks for flight worthiness of models, requiring accident and incident  reporting; restricting size, type, propulsion, and performance depending on the location of the flight area, among others.  There also appear to be proposals relating to limiting the hours of field operations, field locations, and traffic pattern and flight operations.  Though the regulations are still being debated and nothing is set in stone yet.  At this point it's looking like r/c model aircraft could get an exemption from the rules when the final restrictions are published this summer.
To sum up what is going on, the FAA wants to step in and start regulating an activity (flying model aircraft) that has done a pretty good job of self-regulation (via the AMA and other groups) over the past 75 years.  Whether or not you believe that is necessary is completely up to you, but don't think that just because this is happening to flyboys right now, that similar calls for regulations can't come to our part of the hobby in the future.  The important thing is to be a part of the discussion.  The AMA (which, as you might expect, is against many of the proposed regulations) has a lot of information about this on the Government Relations section of their website.