Hangar 9 1/5th Scale Spitfire Mk IXc 30cc ARF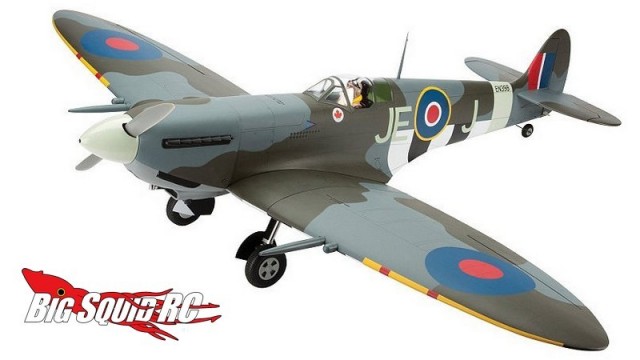 It's all about scale realism in rc now days, and it doesn't matter if its surface or air. For example, the latest offering from Hangar 9 is loaded with scale detailing. The Spitfire Mk IXc 30cc ARF looks just like the classic warbird that flew in WW2 with its accurate scale outline and markings.
* Comes with printed, flat finish UltraCote
* Scale details- carburetor intake, compressor intake and molded engine exhaust
* Balsa and plywood construction
* Scale tires with 4-spoke Spitfire wheels
* Comes with painted aluminum spinner
* Removable wing cannons and radio antenna
* Three-piece, plug-in wings for easy transport and assembly
* Magnetic top-hatch
* Comes set-up for gas engine, but can be built electric w/ optional kit
* Wingspan: 81.0″
* Length: 64.5″
* Flying Weight: 16.5-18.5 lb
The part number on the Spitfire is #HAN4495, it has a street price of $629, and they should start hitting hobby shops sometime in February. For more information hit up This Link.
Want more airplane news? Hit up This Link on BigSquidRC.