Hangar 9 P-47D-1 Thunderbolt 60 ARF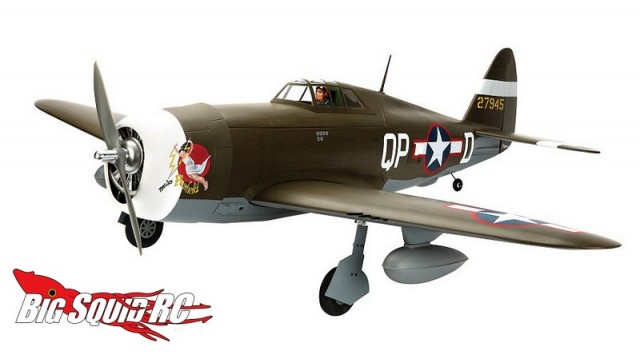 For you pilots looking for an authentic and scale detailed warbird, check out the new P-47D-1 Thunderbolt 60 from Hangar 9. The Thunderbolt served our country well in WWII, helping to turn the tide all around the world. The Hangar 9 version is a large plane coming in at a wingspan of 67″ and a length of 58″. It comes ARF, allowing you to install either an electric or internal combustion power plant.
The part number for the Hangar 9 Thunderbolt 60 is #HAN2790, it has a street price of $349, and it's due out in late July. For more information simply hit THIS LINK.
You never know what you are going to get when you click on a BSRC TGIF Mystery Link.