Hardcore Pawn RC Helicopters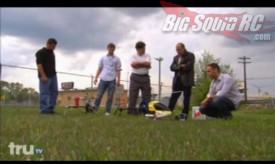 Adding yet another story to our RC On TV section, Adam spotted a guy trying to sell two nitro helicopters on the TruTV show Hardcore Pawn. The guy did a little demo with some 3D flying, but wanted too much for the Pawn guys to make a jump on the deal.
Always cool to see RC getting a little mainstream tv coverage!