Have RC Vehicles… Will Travel!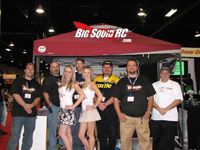 Just a quick heads up to let people know that the Big Squid RC headquarters is moving! We are growing leaps and bounds, and really just ran out of space! The new location should allow for a lot more controlled testing with more space and workshop area. (Once we get the workshop built.. are you reading this Firesprink?)
RC Vehicles are packed, and we are getting ready to roll out! We'll do our best to keep the news flowing during the transition, but if things seem suddenly quiet, you'll know why. Our internet connection 'should' be installed by the weekend.
Go outside and get some bashing time in, and get ready for the news to start flowing again after the weekend!
Brian