Head into Adventure with RGT's Rock Cruiser RC4 V3
If you're looking for a trail truck that's a little off the beaten path, RGT has added a new 1/10-scale rig to their lineup in the form of the Rock Cruiser RC4 V3. This ready-to-run crawler features a stylish body that's paired with a tried-and-true chassis design.
With its four-link suspension and ladder-frame chassis, the RGT Rock Cruiser RC4 V3 features a center-mounted motor and front-mounted battery to provide the front tires with much-needed traction. If you want to dial in the weight distribution, you can move the battery tray to different locations to better-suit your driving preference.
The axle housings on this model appear to be very slim and should eliminate some hang-ups and catches while out on the trail. The RC4 V3 also sports 1.9″ wheels and tires that feature a realistic tread pattern. A three-in-one ESC/receiver/light control has been developed between Flysky and Hobbywing and helps keep this truck's internal clutter to a minimum.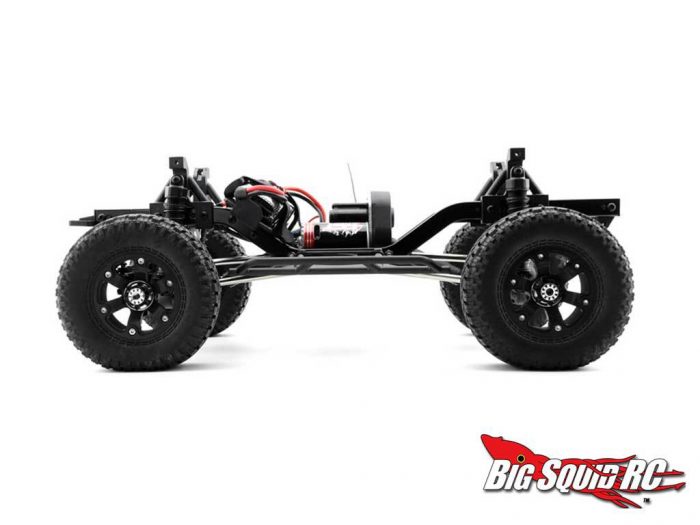 On the outside, the body of this trail machine looks like a takeoff of the Suzuki Jimny. With multiple body colors available (blue, bright green, and forest green), this truck has a rugged, modern appearance that's quite appealing.
RGT has plenty of option parts and accessories available for this rig, including wheels, body components, and scale bits, so there's plenty of room for upgrading and customization.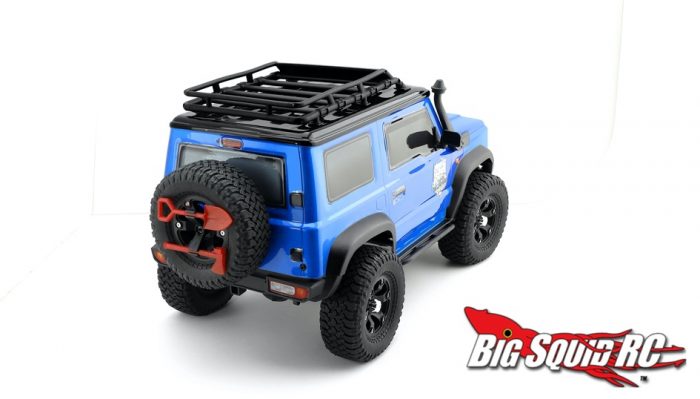 RGT Rock Cruiser RC4 V3 Specs:
Length: 465mm/18.13in
Width: 215mm/8.36in
Height: 230mm/8.97in
Wheelbase: 255mm/9.95in
Ground Clearance: 68mm/2.65in
Weight: 1.94kg
Gear Ratio: 88:1
Radio System: 2.4GHz
Scale: 1/10
To learn more about the RGT Rock Cruiser RC4 V3, visit rgt-racing.com.
Click Here for more RGT news on BigSquidRC.