Heli-Max 1SQ Quadcopter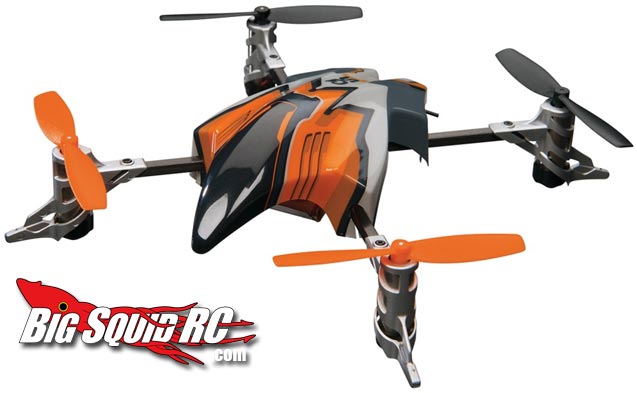 New from Heli Max RC is the 1SQ Quadcopter. It comes in RTF (Ready to Fly) and Tx-R (Transmitter Ready) versions. So if you already have a transmitter, you can save yourself some cash. The 1SQ uses the Heli-Max TAGS technology for helping stabilize all three axes (yaw, roll and pitch). It's small enough to fit in the pal of your hand. The picture makes it look big, but it's just over 5 inches. You can fly it indoors, or even outside in a light wind. It comes with a 1s 250mah Lipo, a USB compatible charger, and a extra set of blades. Look for it to hit shelves in October for about $100!
Looking for more Heli Max RC on Big Squid RC? Hit the link.