Heli-Max 1SQ V-Cam RTF and Tx-R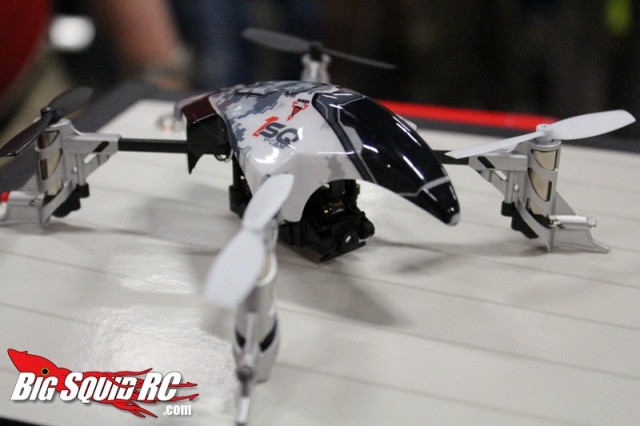 The Heli-Max 1SQ Quadcopter is getting some updates, most notably the addition of an on-board digital camera. You can turn the camera on and off from the transmitter on the new 1SQ V-Cam, and you can even snap still shots on the RTF version. The 1SQ V-Cam comes with a 2GB memory card, a USB microSD card reader, and the camera angle is easily adjusted to make sure you get the perfect shot. Also new is an LED on each motor pod for night flying action.
The Heli-Max 1SQ V-Cam RTF has a part number of #HMXE0836 and a street price of $129. Part number for the Tx-R version is #HMXE0837 and a street price of only $99. Both versions are expect to hit hobby shops in mid June. For more information on the new V-Cam's check out THIS LINK on the Heli-Max website.
Have you seen our Quadcopter shootout? If not you can catch it right HERE.