Heli-Max 230Si Quadcopter RTF UAV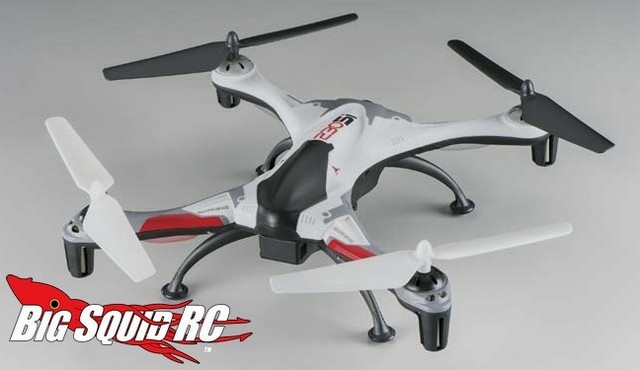 The latest quad to hit the market is the Heli-Max 230Si. The 230Si is quite a bit larger than a palm sized quad and comes ready to fly out of the box. The larger size of the 230Si makes it easier to fly outdoors and easier to see at longer distances. Its sophisticated on-board TAGS-FX technology makes it easy for even first timers to have successful flights.
* Flight times of up to 15 minutes
* Altitude control management
* Actual direction control
* Return to pilot function
* Beginner and expert flight modes
* Built in fail-safe
* Rotor Diameter- 5.7″
* Diagonal Dimension- 9.1″
* Weight- 4.4 oz w/o camera, 4.7 oz with
* Everything you need to fly comes in the box
The 230Si with an HD camera has a part number of #HMXE0846 and a street price of $179. The 230Si without a camera has a part number of #HMXE0847 and is street priced at $149. Both are expected to ship in late May and you can get more information on them at This Link over on Heli-Max's website.
Get some Big Air with this TGIF Mystery Link.