Heli-Max Nano Novus UH-1D Huey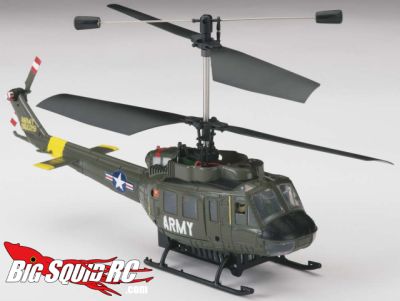 If you're thinking about getting an r/c helicopter and you have no experience flying one, your best bet for success is to get a small coaxial helicopter.  Heli-Max has a new nano sized coaxial that is perfect for beginners.  The Novus UH-1D Huey is an extremely detailed, tiny helicopter that is perfect for flying around your living room and learning all the heli piloting basics.  It's completely ready-to-fly out of the box, coming with a 2.4 GHz 4-channel radio with dual rates, plus a couple lipo batteries, and a charger.  Some of it's cooler features are a heading-hold gyro, functioning navigation lights, a detailed cockpit, and a motorized tail-rotor.
Be sure to hit up Heli-Max's site for more info and pics.