Heli-Max Novus 125 FP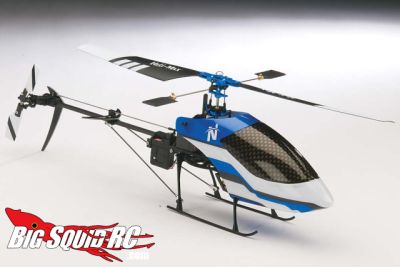 Heli-Max also has a new heli that is a great step up from a beginner's coaxial. It's thee Novus 125 FP.  FP stands for Fixed Pitch.  A fixed pitch heli isn't as manueverable as one that has collective pitch, but it is a bit easier to fly.  The Novus 125 is a sub-micro sized heli, meaning you can fly it in relatively confined spaces indoors, but you'll still be able to take it outside on calm days.  It's the perfect platform for your large basement or backyard.  The Novus comes ready-to-fly with a 2.4 GHz 4 channel radio, a 600 mAh 3.7v lipo, and charger.  It's also got a couple of surprising features considering it's cost and size.  A heading-hold gyro is mounted and providing all kinds of gyro-y goodness and the tail rotor is driven by the main motor by way of a torque tube.  Both of those are huge steps up for this class of r/c helis.
Check out the Heli-Max web site for some more info and pictures.
Click through for a video!