Helion Dominus 10TR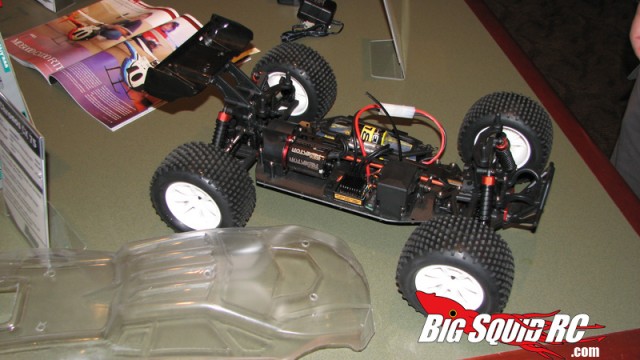 We got a chance to see the new truggy from Helion RC and it's really looking good. It's called the Dominus 10TR, and are told this is very close to final production, so we should be seeing them soon.
We don't have a ton of details, but stuff we do know:
It will be Ready to Run (RTR), 4wd, includes the 7-cell nimh battery and uses the Brushless Radient Reaktor 3000+ kV system. It also comes with a 2.4Ghz radio.
Looking for more posts from the Hobby Town Convention 2012? Click HERE.