Hitec Booth at Weak Signals Toledo RC Expo 2013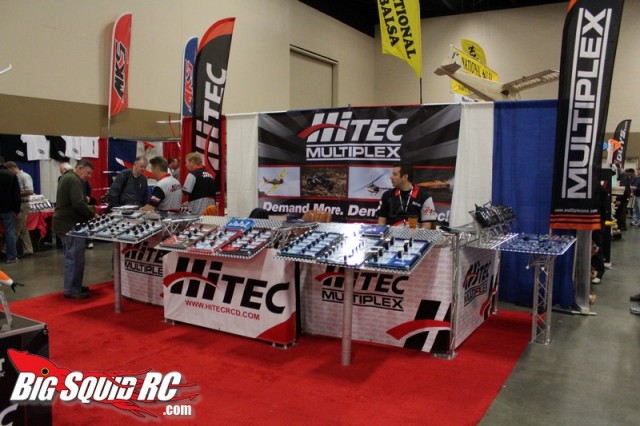 The Hitec crew was in full force at the Weak Signals 2013 Expo. Hitec is known for their excellent quality servo's and had their entire line on display. From their blue cased waterproof servo's to their new red cased Castle powered servo's, they have a servo for every application.
In addition to servo's, Hitec was showing off their latest transmitters and battery chargers. The new Hitec Aurora 9X transmitter features ultra fast response and 9 channels for use on your airplane. For chargers, the new Hitec X1 Touch was on display. The new X1 has a touch screen, charges all popular chemistries, and can charge at up to 7 amps.
For more information on all of the fine products from Hitec HERE is the link to their website, for more Hitec news right here on BigSquidRC check out THIS link.