Hitec HS-5765MH Large Scale Servo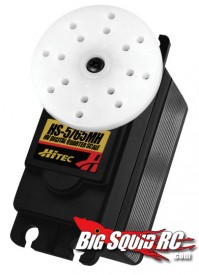 For all those that are in the 'Go Big or Go Home' category with 1/5 and 1/4 scale vehicles, Hitec has a new servo for you! The HS-5765MH High Voltage, Digital, Metal Gear Giant Servo. How's that for a servo name? This servo is very similar to the HS-5755MG, and ready for all your giant scale action with 347 oz-in torque.
Make sure to stop by the Hitec web site for more servo options and info.