Hitec Waterproof Micro Servo HS-5086WP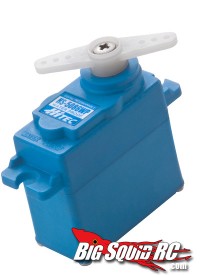 News from Hitec is that they have a new waterproof micro servo. The Hitec HS-5086WP is a digital servo with high-voltage capability, metal gears, bearing supported shaft and is ready to get wet! It's the same size as their HM-85MG and is ready for any vehicle that needs the ability to see some water.
Make sure to hit the Hitec web site for more servo options and info.