Hitec Waterproof Servos!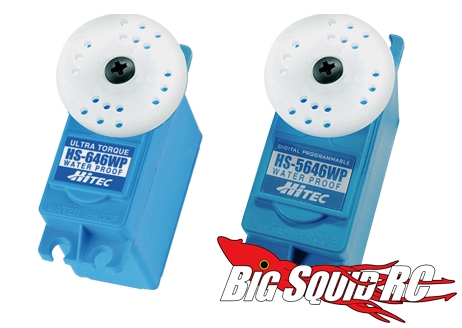 Oh snap! You know we love waterproof stuff around here. It looks like the guys over at Hitec have some more fuel for our fire with a pair of new waterproof servos! The HS-646WP and HS-5646WP both feature metal gears, dual ball bearings, 3-pole cored ferrite motors, 2S lipo capability, and most importantly, the industry's first IP67-Rated waterproof case! The high-torque HS-646WP should come in under $50, and the digital programmable HS-5646WP should be right at $60. These look completely awesome. The basher in me wants a couple HS-646WPs right now 😀
To check out all the specs, head on over to Hitec.