Hitec X2 Ultima Two-Channel Charger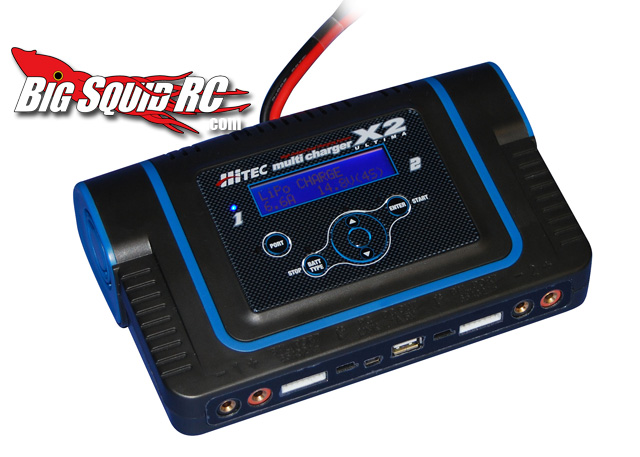 New from Hitec is the X2 Ultima Two-Channel Charger. It features dual 200-watt power ports, and can charge two Lithium, NiCd, NiMH, or Lead Acid packs at once. It has a 10 amp output, and can discharge at 5 amps. With electric vehicles currently being the 'hot' item right now, these dual charger systems will be all the rage to charge all those batteries.
Expect the street price to be around $160, with two balancing boards and an assortment of connectors. Additional adapters will be available. Head on over to the Hitec web site for more info.