Hobbico Booth at E-Fest 2014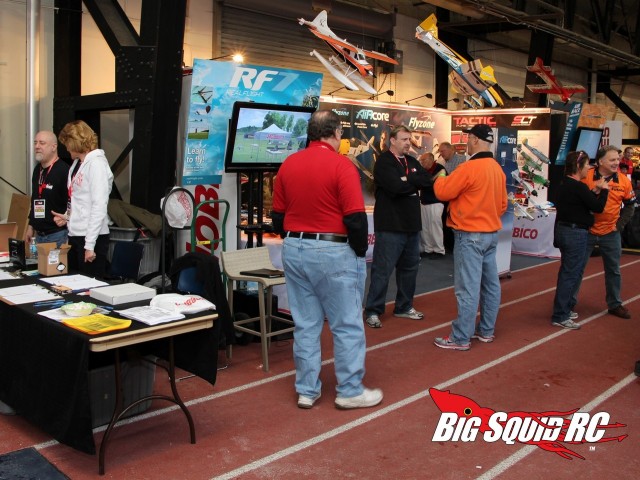 Over the weekend we had the pleasure of attending one of the largest indoor flying events in the country, E-Fest in Champaign Illinois. E-Fest is put on by the nice folks at Hobbico as a way of promoting the hobby during the cold winter months. Hobbyists from all over the Midwest drive in to get some flying time and spend time with other hobbyists.
While flying is the biggest part of E-Fest, they also have booths from various manufacturers. We spent some time in the Hobbico booth to get some pictures and check out their latest gear. The Hobbico booth featured products from Futaba, Heli-Max, AirCore, Tactic, Thunder Tiger and Flyzone. Whether you were into rc airplanes, helicopters, or multi-rotors, the Hobbico booth had something for you. No new products were announced at the show, but you can take a look at the pictures below to get a feel for what they had on display. To get more information on everything Hobbico, simply Click This Link.