Hobbico Booth Weak Signals Expo 2013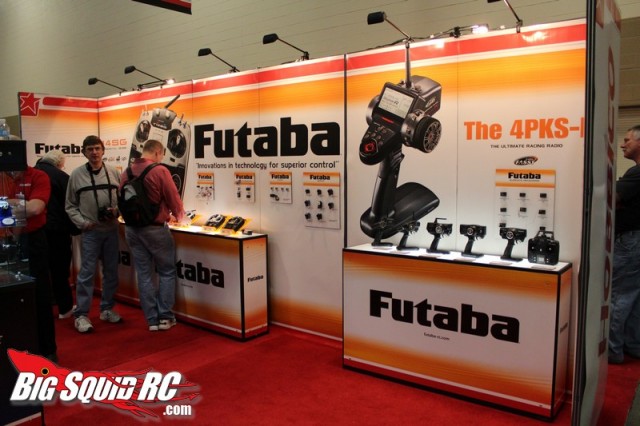 One of the highlights of the 2013 Weak Signals Toledo RC Expo was the huge booth from Hobbico. Inside were all of Hobbico's product lines like Futaba, O.S. Engines, Aquacraft, Heli-Max, Flyzone and Tactic.
Perhaps the biggest news in the booth was the announcement of the new Heli-Max 1SQ mini-quad with on-board camera. There are several neat features about the camera- you can adjust its angle, and even cooler, you can snap stills and turn the video on/off from your transmitter. Once done flying you simply load the video on to your computer and relive the action. Price? Around $25 more than the standard 1SQ. We can't wait to get our hands on one (or two, or five!) of these.
Hobbico was also showing off a number of their latest planes and boats. The Mini-Switch, the ERaze, the P-38 Lightning, and the Rifle 1M were some of the new planes pulling in the crowds. For boats the latest from Aquacraft were on display, including the new Rescue 17 Fireboat that has been creating so much buzz.
For more information on everything Hobbico, HERE is the link to their website.
Check out THIS link for more Weak Signals 2013 show coverage right here on BigSquidRC.