Hobbico LiFeSource Receiver Packs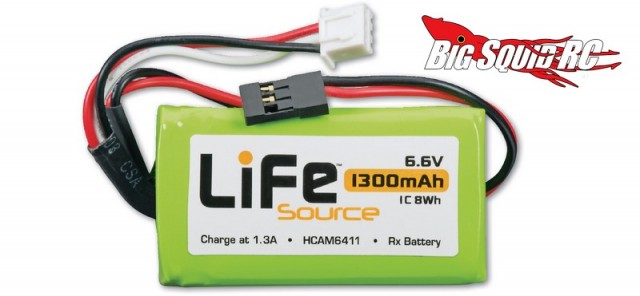 The crew over at Hobbico have announced new receiver packs in their LiFeSource battery line-up for your bashing pleasure. Lithium Iron Phosphate batteries have high energy density and are known for their long cycle life. They are also said to be safer than regular Lithium Polymers.
HCAM6411 LiFe 6.6V 1300mAh 1C – $27.99
HCAM6416 LiFe 6.6V 1100mAh 10C – $27.99
HCAM6426 LiFe 6.6V 1800mAh 10C – $34.99
HCAM6521 LiFe 6.6V 1900mAh 3C – $39.99
HCAM6436 LiFe 6.6V 2100mAh 10C – $39.99
HCAM6446 LiFe 6.6V 3200mAh 10C – $64.99
These are available right now and you can get more information by clicking Here.
Why not take a chance on a BigSquidRC TGIF Mystery Link?