Hobbico PulseTec Battery Chargers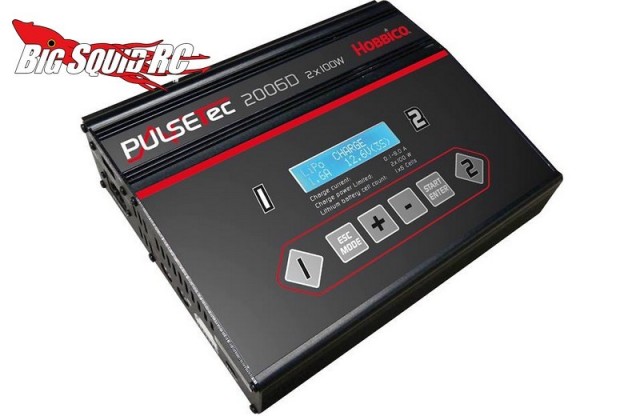 Our friends from Hobbico showed a new line-up of battery chargers at the Toy Fair in Germany a couple of weeks ago. The new line is called PulseTec and there were three different models on display.
The 2006D pictured above is a dual port charger capable of 100 watts of power per channel. PulseTec also has a touch screen model, the 906, which is capable of a 10 amp charge rate. Also on display was a more basic model, the 354. The 354 has a maximum charge rate of 3 amps and a maximum cell count of 4S LiPo. More information on the PulseTec line is coming soon, until then you can click This Link to visit the official Hobbico website.
Want to learn more about battery chargers? Hit up This Link which takes you to more battery charger news right here on BigSquidRC.