Hobbico/Great Planes at the '14 HobbyTown USA Convention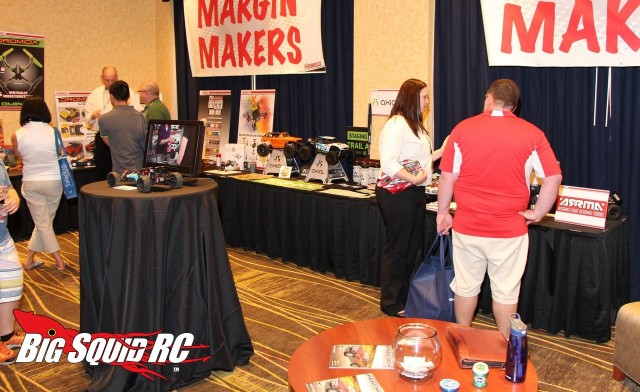 What was new in the Great Planes room? A whole lot!
Starting on the surface side, the Axial Yeti was in the room and getting tons of love. You've seen our review and soon you'll be seeing them flying off the shelves of your LHS.
There was also a sighting of the new ARRMA Typhon 8th scale buggy. It was cool to get a chance to look it over first hand, and if it lives up to the hype of being a buggy made for hardcore bashing, it should be a great seller. We were told that its release date has been moved to sometime around the beginning of August.
The brother of the Typhon, the Kraton monster truck, did not make it in time for the show and we were told it is set to release about a month after the buggy.
Speaking of ARRMA, the brushed Mega series was also in the room and we hear they are just weeks away from hitting dealer showrooms. A lot of people have been waiting for these to drop, including us.
The 18th scale Dromida line-up were strong sellers last winter and have continued to be in high demand due to their low price point and high fun factor. Being such a success, the line has received a bunch of new products. There is a Desert Truck version headed to the market, as well as a version of the rest of the line being released with pre-installed brushless power systems.
The Dromida line-up will also soon be taking to the air with their new Ominus and Kodo (with video) quadcopter/drones. They look like a lot of fun and are street priced at $80 and $60 respectively.
Want to learn more about Great Planes? Click Here to visit their official website.
Read more HobbyTown Convention Coverage at This Link on BigSquidRC.