Hobby People 25 Radio Giveaway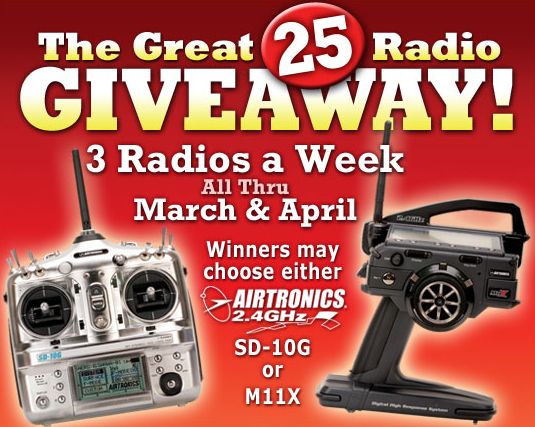 It's not a patented Big Squid RC giveaway (another one coming soon, keep your eye on the front page), but it's still an awesome giveaway.  Traditional and online retailer Hobby People is giving away 25 radios over the next couple months.  All you have to do is subscribe to their newsletter and, as along as you're a resident of the US, US territories, or Canada you just might win your choice of an Airtronics SD-10G competition aircraft radio or, more pertinent to us, a super high-end Airtronics M11X.
So to get your name in the hat get on over to the Hobby People website and sign up.