Hobby-Pro USA Black Friday Sale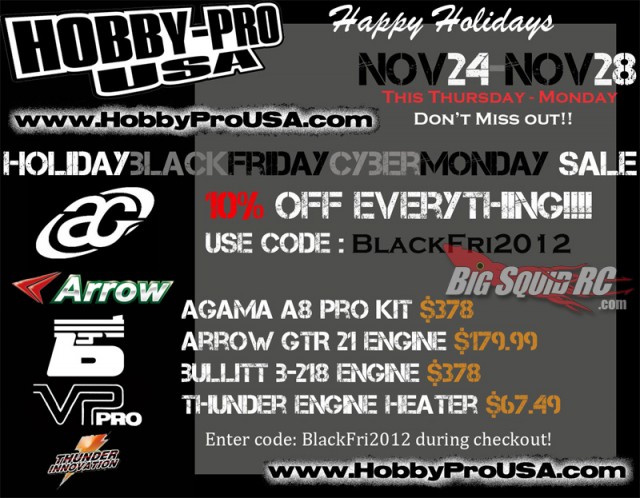 Looks like the Black Friday ads are going to keep coming! This one is for Hobby-Pro USA! Using the code BLACKFRI2012 will get you 10% off everything. They also have some special prices on their AGAMA A8 and other items. The sale goes from Nov 24 – 28.
You can hit the Hobby-Pro USA website for more savings and details.