Hobby Pro USA – End of the World Sale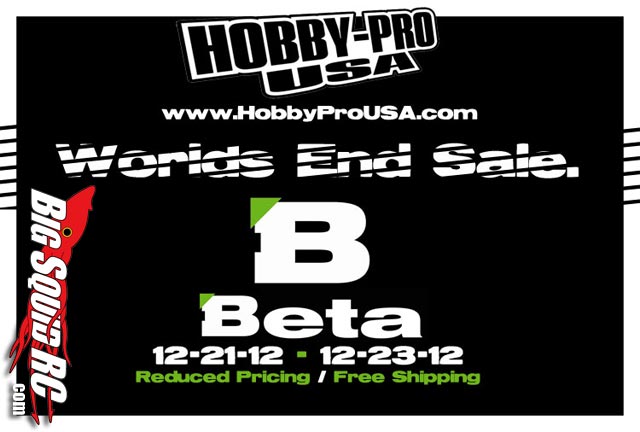 Our friends from Hobby PRO USA have sent word of their 'end of the world sale'. So if you are sitting around trying to figure out how you are going to apologize for all those things you told your boss to do yesterday, might as well get some deals right?
Here is the press release:
As we peek through the blinds to make sure that our world hasn't "ended", we've felt the need to express our gratitude towards life, liberty and the pursuit of nitro burning in the morning with our Worlds End Sale. Indulge in our free shipping and reduced pricing on select Beta Tires and products for a very limited time.
So head on over to the Hobby PRO USA website for details and sales.
Is it Friday already? It really just sneaks up on you!