HobbyKing Gets Store Fronts?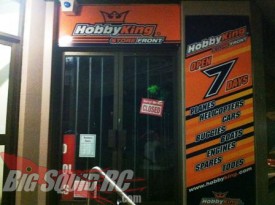 Ok, put this in the 'we didn't see that coming' category. But it looks like mega online retailer HobbyKing.com is going to be opening up stores! Here's a quote from their head guy Anthony Hand:
"In an ever increasing effort to drive more value into the R/C market HobbyKing has begun piloting retail store franchises in select regions around the globe, underscoring HobbyKing's commitment to the R/C industry.
Each store will retail both HobbyKing and other branded products and will also serve as a service center for warranty and technical support.
Products sold online can be serviced in-store as well as sent back to your local service center.
At a later stage 'HobbyKing Store Front's will be filling local internet orders and pre-ordering requested items from any one of HobbyKing's warehouses locally and abroad."
So I guess, watch for these places to start popping up all over the US! That can't be a good thing for the mom & pop hobby stores that are already struggling to compete with online.