HobbyTown USA Exclusive HPI E-Firestorm 10HT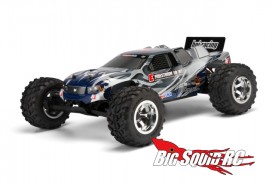 Fans and shoppers of Hobby Town will be glad to see they have a new exclusive version of the HPI E-Firestorm 10HT avaliable. This version comes with all the standard features of the 10HT like a brushed motor, full ball bearings, and all metal diffs. However, this verison now comes with the upgraded 2.4GHz radio system and waterproof electronics! From the pictures, it appears that it will come with some more aggressive tires as well. Most importantly, you can have one for just $20 more than $200!
Make sure you check out Hobby Town's website or hit up your local store for more information.