HOLMES HOBBIES – TRAILMASTER SPORT 550 27T BRUSHED MOTOR
When people see our blue SCX10 III, the first questions are about the roof rack, tires, and wheels. But what's beneath the blue lexan is what we are here to talk about. If you happen to be one of the lucky ones to receive the 1 of 200 blue SCX10III then you know it came pre-assembled with no electronics.
Deciding on what motor to use was is important. Normally when I do a build and I get to the electronics, I tend to just use what I have laying around in the scale warehouse. We really wanted to get everything we could performance wise out of the new SCX10 III, so a Holmes Hobbies Trailmaster sport 27t I picked up from The Doc Brown of RC himself Mr. John Holmes, owner of Holmes Hobbies seemed fitting.
Even though a lot of people run Holmes motors already and swear by them,  what finally got me to pick one up was when I watched John Holmes turn the rollup door on the back of his old bread truck into a chalkboard while teaching a class at the Ultimate Scale Truck Expo. Filled with all sorts of mathematical equations that I'll never understand, John's passion and enthusiasm on the other hand I did understand.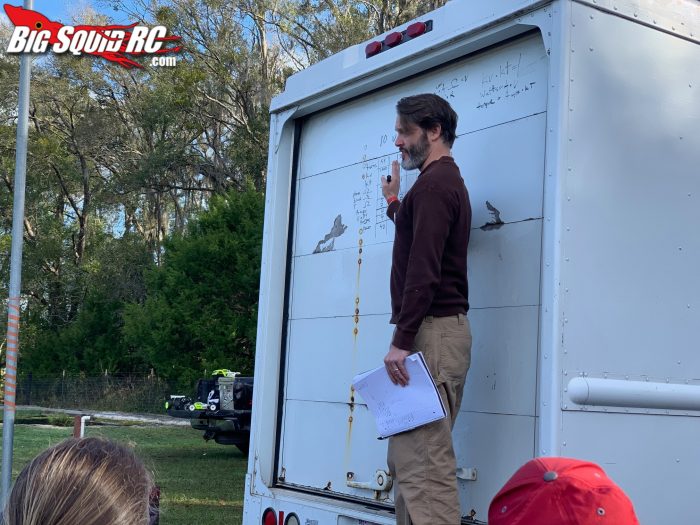 We installed the Holmes Hobbies Trailmaster sport 27t in our Scx10 III 4 months ago and the motor still sounds and runs as good as it did in the beginning. In that four month span the motor has probably seen over 100 hours on the trails and even survived AxialFest badlands. Yet the control, drag break, torque, and speed has never dropped off. Our SCX10 III is a heavy rig, A Heavier rig can put strain on a motor and will cause it to get hot. A good way to check and see if your motors ever gotten hot is by looking at the label on the motor. If the color is faded at all you got hot at one point, not a huge problem but it will become a problem. After all the abuse and runs on our Trailmaster sport 27t it has yet to get hot and still looks as good as new.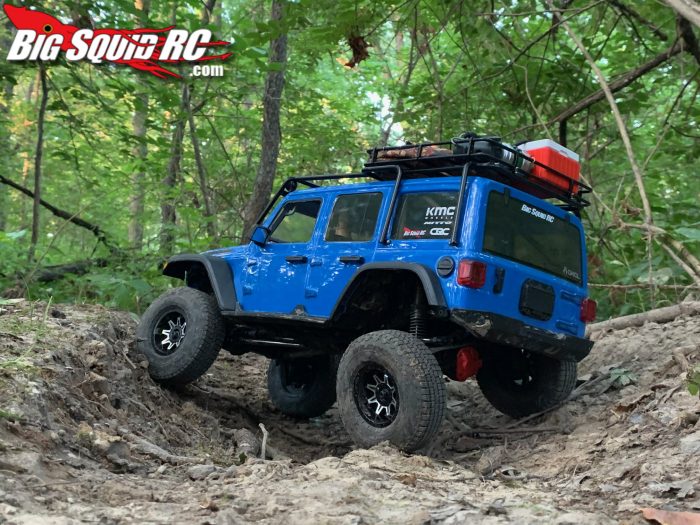 So, if you've been tossing around the idea of changing out your motor and you don't want to break the bank, I would suggest checking out Holmes Hobbies And see what kind of goodies you can find!
SIDE NOTE:
Just saying…