Horizon Introduces new Electrix RC brand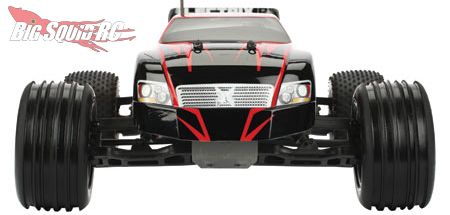 And to go along with that new brand Horizon have a new stadium truck to go with it.  Electrix RC is going to be a brand targeted at newbies and cheap frugal hobbyists.  The first Electrix RC project to be released is the Circuit 1/10 scale stadium truck.  The Circuit comes completely RTR with everything included (even the AAs for the radio).  It features a 2 channel AM radio, 20T brushed motor by Dynamite, and a 12T capable Fwd/Rev ESC also by Dynamite.
The Electrix RC Circuit has a ridiculously low list price of $179.99 with street prices likely cheaper than that.  It should be available in August.  Click through to Horizon's web site for more info.
A video is posted after the break, click continue reading to see it.
Electrix RC Circuit Stadium Truck Gallery