Hot Bodies – Cyclone 12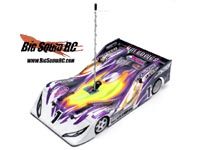 If you are into on-road, then you probably have a Hot Bodies Cyclone 12 in your future. Hot Bodies has really been doing well in the on-road stuff lately, and I'm sure this 1/12th scale will start making a name for itself soon!
Check the New Product Forum for details and press release.