How To – Traxxas Maxx 3-Phase Upgrade
Over at Traxxas they have uploaded a new How To on Upgrading the Maxx Monster Truck. Driving a high performance truck like the Maxx is loads of fun. However, as much fun as it is to drive the Maxx, it is even more fun to upgrade. By installing various upgrade parts, it is easy to take your Maxx to another level of performance and durability.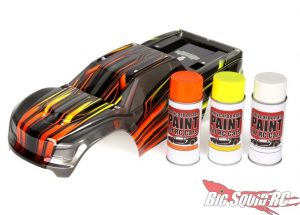 Hit up the link below for a very well done "How To" on how to widen, raise, and improve the durability of the Traxxas Maxx Monster Truck. Also, you can Click Right Here to read more Traxxas news on BigSquidRC.