HPI Blitz Option Parts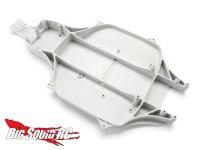 HPI has some new parts for you Blitz drivers that can help you make your RTR Blitz more like the new Blitz ESE (Extra Super Edition? err… maybe not).  First up is the white composite main chassis that is standard on the ESE.  It replaces the black nylon chassis on the original Blitz.  This new chassis is made from a much stiffer material and will help with the performance of your Blitz.  MSRP for the chassis is $35.00.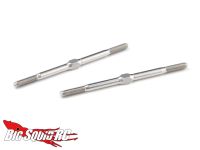 HPI also has some titanium turnbuckles for the Blitz that are lighter and stronger than the original steel units included on the RTRs.  They are precision machined from grade 5 titanium and have counter-threaded ends for quick and easy adjustments.  You're gonna be looking at a $14.00 MSRP for each pair.
Check out HPI's web site for more info on these parts.