HPI Booth At HobbyTown USA Convention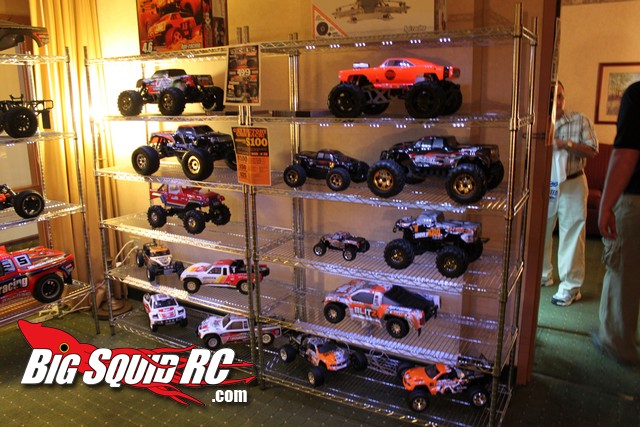 The HPI crew also made their way to Lincoln Nebraska for the HobbyTown USA Convention. In their suite was their full line-up of cars, buggies and trucks. Of special note was their new Ken Block rally car, which unfortunately we couldn't take any body-off photos because HPI is still waiting on a few parts. One of their ultra trick Special Edition Savage X 4.6's was also on display, as was one of their new Super 5SC Flux's. HPI also had ice cold Mountain Dew in the fridge, a welcome refreshment to weary show goers such as Brian and I. Want to visit HPI's official website to view all their products? HERE is the link.
What did we say in our HPI Savage XS Flux review? Find out right HERE.