HPI bringing Switch back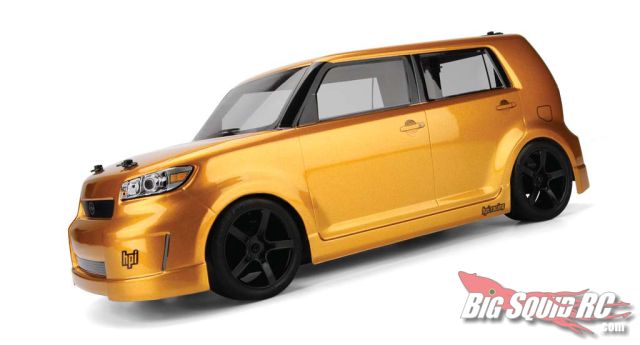 The HPI Switch made some waves a couple years ago when it was first announced.  It's design was a major departure from the typical on-road chassis with it's McPherson Strut style suspension and being front wheel drive.  But then it seemed to disappear.  Some places still have the original Switch in stock in limited quantities, but it even fell off of HPI's web site.
It's back now.  The original chassis design remains, but the body style has changed.  This time it'll come from the factory dressed as a Scion xB in white, silver, or orange; but it's wheelbase and width are adjustable to accept other mini sized bodies and HPI's entire line of Cup Racer bodies.  It's also fully RTR with a 35-turn brushed motor, full ball-bearings, a 6 cell NiMH battery and wall charger, and AM radio gear.
The HPI web site suggests these will only be available through Toyota dealerships, but we'll see how the market works out.  MSRP is going to be $359.00 but the street price should be hovering around $200+.  Check out the HPI web site for more info.