HPI brings Boss home for dinner… wife is not happy…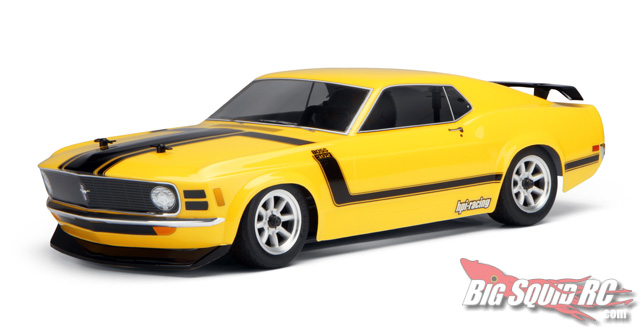 How often have you been sitting around saying to yourself "boy, if only my sedan had a Boss 302 body, my life would be complete…"  I'm guessing not often, most of you probably rank other things as more important to having a fulfilled life.  Not me though, I'm a straight up, unrepentant consumer.  If it's shiny or new, I must have it.  So with HPI Racing's new Ford Mustang Boss 302 body for 200mm sedans coming out, I now have a reason to live, I have one more thing I must buy.  The new Boss body is officially licensed from Ford and as such includes decals for all the details you'd expect on the 1:1 car.  It also comes with an instruction sheet for the difficult task of installing said decals correctly.  You can also expect all the proper window masks, overspray film, and other sundry items that most aftermarket bodies come with.
The Boss will be available as soon as the FedEx guy makes his deliveries to your local hobby shop, the MSRP is $35.  Check out the HPI Racing website for more info.